Environment´s information
Arizaleta
It belongs to the town hall of the Valley of Yerri, being a council of the 19 that divide the Valley. It is located on the slope of the Natural Park of Urbasa and Andía. Arizaleta is separated of Pamplona, capital of the Regional Community of Navarre, by 50 kilometers that by car, are equal to half an hour. On the other hand, Estella (center of the region) is about 15 minutes far away. The most characteristic building of the village are framed mainly in the XVI century (4 houses) and XVII (other 4). These are built in set of chairs, and some of them are decorated with shields of the XVI and XIX centuries, entrance gates with arches, and other decorations and registrations. The most usual thing is that are of ground floor and two heights. The first one is dedicated for lodging and the others were for farming use.
Tours
Alloz Reservoir, Bay of Etxauri, Greenway Railway Basque-Naverre, birth of the river Urederra, Natural Park Urbasa-Andía, Mountain chain Lóquiz, Region of the Sakana, Mendukilo Cave, Pamplona, Mountain Chain Aralar, etc ...
Activities
Hiking, biking, horseback riding, paragliding, golf, mountain climbing, paintball, gastronomic tours, mycological routes, etc ...
WHERE TO GO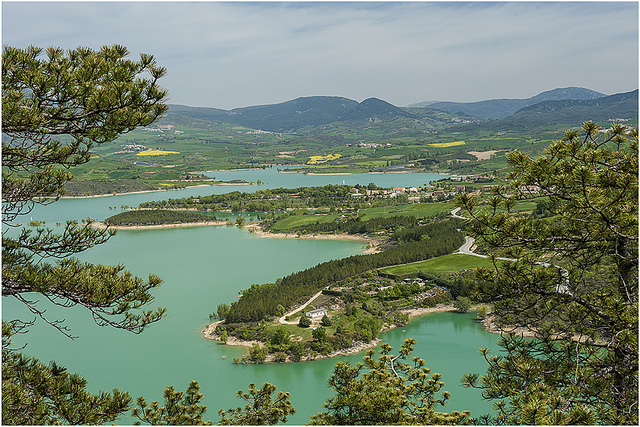 Embalse de Alloz
El embalse de Alloz es un mar de agua alimentado por el río Salado. Un espacio ideal para cualquier época del año. Bañarse en sus refrescantes aguas azuladas, o surcarlas bordo de una embarcación son ...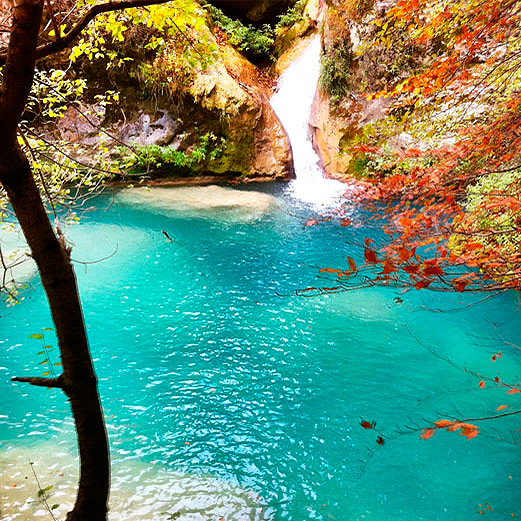 Nacedero del río Urederra
El manantial donde nace el río Urederra es de ensueño escondido a los pies de las murallas de piedra caliza de la sierra de Urbasa, el símbolo de los bosques navarros . Toda una una auténtica maravil...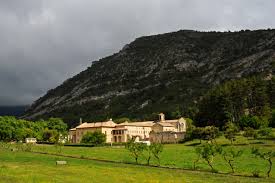 Monasterio de Santa María de Irantzu
Oculto en el verde valle de Yerri, en una zona apartada entre montañas, se encuentra el monasterio de Santa María de Irantzu, grandiosa abadía cisterciense construida entre los siglos XII y XIV
UPCOMING EVENTS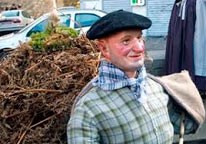 Olentzero
En Lesaka, 24 de diciembre
Es una figura que tipifica al carbonero mitológico que trae los regalos el día de Navidad en los hogares del área geográfica del País Vasco y Navarra. En Navarra recibe las denominaciones de Olentzaro...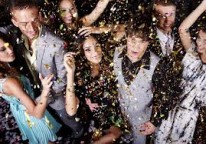 Nochevieja de Carnaval
En Pamplona, 31 de diciembre
El reloj marca las 12 campanadas. Ya es media noche y estos serán los últimos tañidos del año que termina. La tradición popular establece numerosos rituales para empezar con buen pie la nueva añada. A...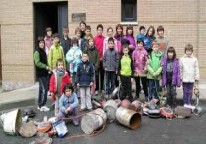 Calderos
En Lumbier, 5 de enero de 2018
La noche del 5 de enero se repite, desde tiempo inmemorial, la costumbre de arrastrar " Los Calderos" (botes de lata) por todas las calles de la localidad, produciendo un estrepitoso ruido que anuncia...